Best Airsoft Accessories for Your Gun | 2023 Expert Guide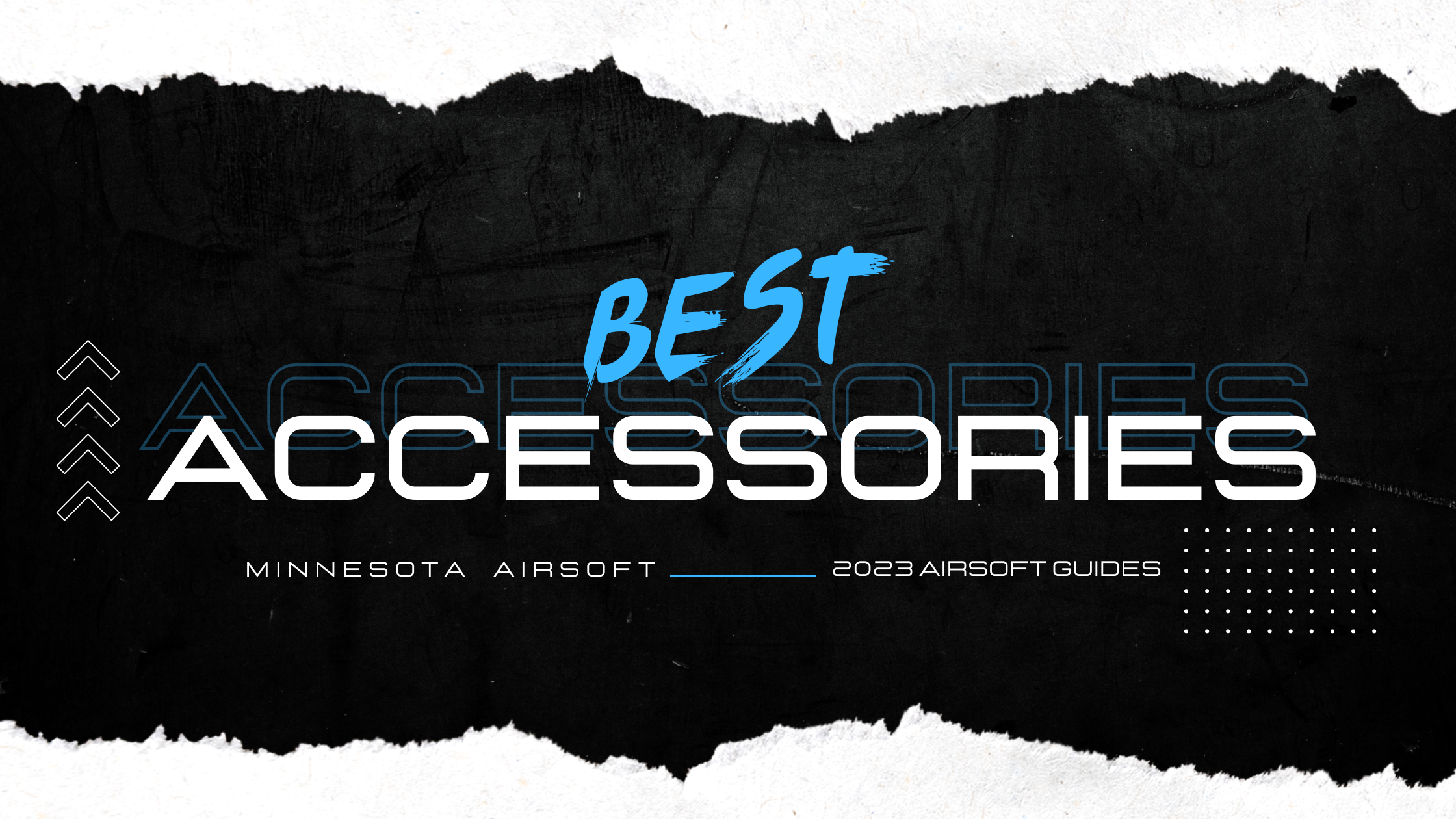 Airsoft is a sport that constantly evolves, and with it, the equipment used in the game. One of the key aspects of any airsoft gun is the accessories that can be attached to it. In this article, we'll explore the best 5 accessories or attachments to use on airsoft guns in 2023.
Optics - An optic is a crucial accessory for any airsoft gun enthusiast. This attachment provides quick and easy target acquisition, making it easier to aim and hit your targets accurately. Whether you prefer red dots, mini red dots for pistols, or LPVO optics for sniper rifles, having an optic on your airsoft gun will improve your gameplay.
Tracer unit - A tracer unit is a great alternative to a laser sight. This attachment emits a glow in the dark tracer BB that is visible to the shooter and the target, making it easier to see where your BBs are going, especially in low-light conditions. It's an excellent accessory to use when you're playing in dark environments, making it easier to hit your targets.
Flashlight - A flashlight is an essential accessory for any airsoft gun enthusiast. It can help you to navigate through dark environments, and also be used to blind your opponents, making it harder for them to hit you. With the advancements in LED technology, flashlights are now more powerful and efficient than ever before.
Foregrip - A foregrip is a great accessory to have for better control over your airsoft gun. It provides a comfortable grip and allows for better handling, especially when firing in rapid succession. A foregrip can also help to reduce fatigue, making it easier to hold your airsoft gun for extended periods.
Suppressor - A suppressor is a popular accessory for airsoft guns, as it reduces the noise made when firing. This can be a significant advantage in tactical gameplay, allowing you to stay hidden and avoid detection by your opponents. Suppressor also adds an element of realism to your airsoft gun and is a great accessory to use in mil-sim games.
In conclusion, there are many accessories and attachments that you can use to enhance your airsoft gameplay. The above-mentioned accessories are the best 5 to use on airsoft guns in 2023. Whether you're a beginner or an experienced player, these attachments can help you to improve your accuracy, control, and overall performance.